Please Join Us for the
Union County Democrats
Monthly Meeting
at 6:00 pm on Wednesday, March 4, 2020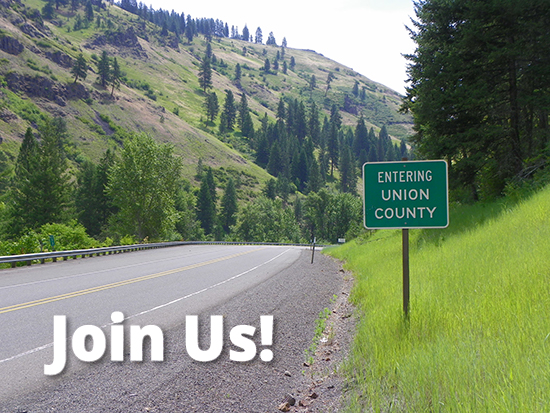 Umpqua Bank, 1215 Adams Avenue, La Grande, Oregon 97850.
AGENDA
General Election discussion, re; US Senator-Jeff Merkley, OR-SOS candidate-McLeod Skinner, OR HD-58, UC Commissioner, UC Sheriff.
Precinct Committee People filing deadline 5PM March 10, 2020 with UCC office.
"Across the Fence" media program by UCP's, UCDCP & UCRP. Also, strategy for Dems/Progressives column for Observer.

Statewide Up-date on Democratic Party activities

2020 Union County Fair
We look forward to seeing everyone at the meeting and please let me know if you have anything else you would like added to the agenda.