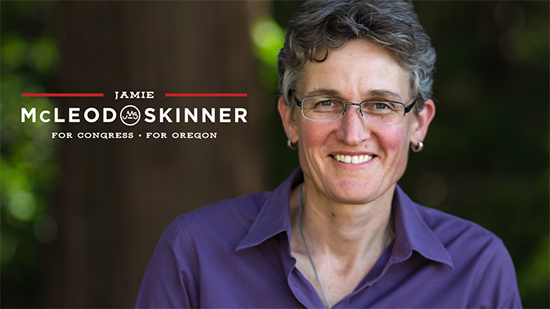 It is very exciting to open the Jamie Campaign Office! Today Lore and I are picking up some things to turn the empty room into an office. Next we need VOLUNTEERS! This is the schedule that UC Team Jamie thinks will work well. We really need to fill up this schedule ASAP (2 shifts per day-see below).
Find a time and send message to Anna at: unioncountyvolsforjamie@gmail.com with cc: to me (cksw46@msn.com).
The Campaign office significantly raises the visibility of Jamie in La Grande. We want it to be a hub of activity and need teams of two people to be in the room when it is open. Volunteers will answer questions, provide SWAG, sign up volunteers and talk to people that put their head in the door and ask what's going on...? There will be brochures and other information to share as we share our enthusiasm about Jamie with La Grande.
We will have internet set up (in process), hot water for drinks and cookies, postcards for you to write and other campaign activities.
---
39 Days Until Election Day! Jamie for Oregon!
CAMPAIGN FOR JAMIE MCLEOD-SKINNER!
LA GRANDE ACTIVITIES -- JOIN US!
[Cancelled - EOU Town Hall September 30]

OCT. 5 DEBATE WATCH PARTY 5 PM & JAMIE OFFICE OPEN HOUSE 101 FIR. COME ON DOWN!

Pizza & Postcards Address postcards to potential voters encouraging people to get out and vote for Jamie! Every Wednesday 12:00 – 1:00 pm 1108 G. Ave

Jamie Entry EOU Homecoming Parade Friday, October 19. Assemble 4:30 pm Max Square (corner Adams Avenue and 4th Street)

EOU Homecoming Tailgate Party Saturday, October 20, EOU Stadium (6th Street) 10:00 AM to 12:30 PM. Need home made cookie bakers with "J" on top of cookie. Turn in by October 19 at 1108 G. Ave
Join Us! Vote for Jamie McLeod-Skinner on November 6, 2018