La Grande Women's March. Health Care for All on signs, posters and banners. Fuji Kreider read the Union County Democrats Platform Plank on Health Care is a Human Right as part of the Max Square Program

Jim Kreider and Dwight Dill promote health care for all!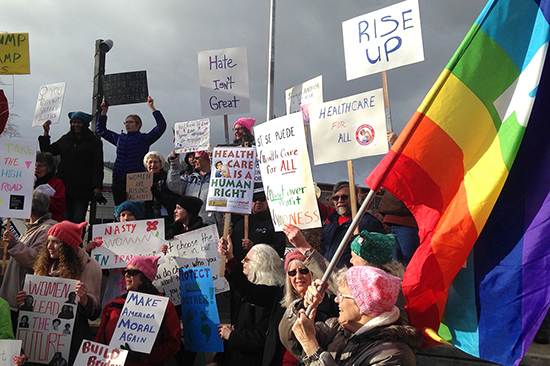 Marchers with signs assembling for group photo - very happy with the March and celebrating the power of women!