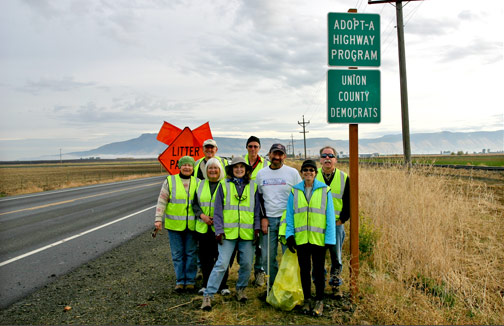 The Union County Democrats have been maintaining the same section of Hwy 82 since 2012. We will meet on the east side of Hwy 82 at the Booth Lane intersection in the parking area on Friday, May 26 at 9:00 am. Bring gloves and appropriate footwear.
ODOT equipment, water and snacks will be provided. The cleanup work is usually completed by noon.
Email us if you have questions about how to participate.