Come down to our booth at the Union County Fair August 1 - 4, 2012
and enter to win a Quarter Beef from Icy River Ranch or other prizes!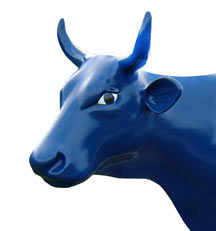 FAIR BOOTH FEATURES
Last year we painted the booth Democratic blue.
It has American flags outside.
We will conduct an interactive poll where people indicate their preferences on political issues by putting colored rocks in jars. The poll items are arranged on tables in front of the booth.
We will give away free cold water.
We have photos of all the Democratic elected officials on display.
There is a Union County Democrats banner on display.
We have Union County Democrats t-shirts and bumper stickers for sale.
We have Obama buttons and bumper stickers for sale.
There will be information, stickers, buttons and signs from Oregon Democratic candidates including Wheeler, Brown, Seegers and others. These items will be free.
We are going to have a raffle that includes a Quarter Side of Beef contributed by Icy River Ranch and other items. See details below.
The Health Care is a Human right folks will have a display there. We will take photos of people signing petition.
We will have a survey regarding making the County Commissioners position non-partisan
We will be registering voters.

Enter to win Union County Democrats Raffle
Tickets are $5.00 each or 5 tickets for $20
Three winners to be selected by random drawing on Monday, August 6th. You need not be present to win.

1st Prize – Quarter Beef from Icy River Ranch – $250 Value (depends on actual weight of beef)
Quarter Beef – Grass-fed, Raised free-range from Icy River Ranch in Starkey, Oregon and will be cut and wrapped by Staffords Custom Meats of Elgin. (Coupon) Roasts, Steaks and Hamburger.

2nd Prize – Eastern Oregon Foods Basket – Over $125 Value
Food basket containing food items produced in Eastern Oregon including:
Sorbenots Coffee Starkey's Coffee
Heritage Peppermint Tea Borum Farms Honey
Pam's Pantry Huckleberry Jam Pam's Pantry Jalapeno relish
Giannis Liquid Pesto Giannis Balsamic Vinegar
Mother Load Rose Wine ** Gilstrap Rio Grande Ronde Wine **
Brown Bread from Kneads Bakery (Coupon)
Set of four cloth place mats' Large wicker basket
Bonus Music at the Market CD. Music from the La Grande Farmers' Market

Patriot Prize - Priceless
U.S. Flag flown over U.S. Capital Building in Washington, D.C.

Tickets will be on sale at the Union County Democrats booth at the 2012 Union County Fair
The booth will be open August 1st through 4th, 10 AM to 10 PM
**You must 18 to purchase tickets. NOTE: If winner is under 21 wine will be substituted with a La Grande Farmers' Market Gift Certificate of equal value.
Each ticket purchased must have the person's Name and Contact information on the stub left at booth
The drawing will be held Monday, August 6th, at noon at the SAC Annex meeting room.
Three winners to be selected by random drawing in order of 3rd prize first, 2nd prize second and 1st prize 3rd.
Winners will be notified to schedule pick up of basket including all items except the Quarter Beef.
The Quarter Beef will be available for pick up in October 2012 after processing and freezing.

Proceeds will benefit the Union County Democratic Party
Blue cow photo based on Creative Commons licensed image from Karen Roe's Flickr photostream.